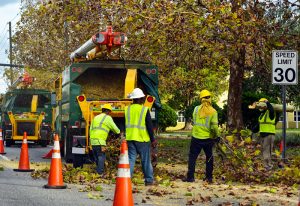 How to Select Perfect Hammer Mill Parts?
Hammer mills are some of the most widely used wood grinding machines, especially with small scale operators. It is a complete wood processing plant by itself, and that is why the popular with domestic wood grinders. It is very simple in design and has just a few parts, including the rotor, hammers, spindles, and grids as the major parts. However, just like the rest of the machine, you need to select the hammer mill parts to get the most out of these machines.
For many buyers, especially those buying for it for the first time, it can be a little bit difficult getting the right parts for the hammer mill. In this post, have put together basic factors that buyers need to look for in hammer mill parts:
Quality of the Parts
The first thing that buyers should always look for is the quality of the hammer mill parts. Check the kind of material that is used for constructing the rotor, spindle, hammer, and grids. However, this should be checked alongside the kind of job that you want to accomplish. The basic thing that you need to check is the kind of metal used. For the spindles and the cutter tools such as hammers, you should be constructed from the alloy steel. That is one of the hardest and strongest metals in the machine parts manufacturing industry. However, for the hammers, they need to be tungsten carbide tipped.
Cutter Tools Joint
The second thing that you need to check is the cutter tools Joint. This is an important factor, especially for the hammer mill harmers. They have two parts- the body and the tip. The joint between these two parts is what matters the most. A strong joint makes these cutters tools more effective and powerful. The best method for making such strong joints is brazing technology. It is a kind of welding technology that forms extremely tough joints.
Tungsten Hardfaced Parts
One last thing that you need to consider is hard facing of hammer mill parts. If you don't have a budget to spend on the highest grade materials, then hard faced parts would be a perfect choice. These are parts that are made the lower grade materials but are coated to tungsten carbide to enhance their hardness and strength of the material.
These are three key things that you need to look for while selecting hammer mill parts. They are features that will help you get the most out of your hammer mill.